Your Local Experts
Elders Real Estate Boorowa has been serving the community for many years. Since 1839, Elders has been an integral part of Australia's rural landscape and we are proud to continue our focus and support of clients helping maximize their returns with every rural property transaction.
Read more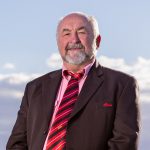 Elders Real Estate Boorowa
Looking to sell or lease your property?
Want a full market appraisal of your property, plus comprehensive advice on how to buy or sell your home? Click here to contact one of our experienced local agents today.